Have you ever had earphones that don't fit or fall out? Or have a headset that gets dirty from being inside your ear? Or did you know that conventional earphones can cause long-term hearing damage to your eardrums and you wouldn't even know it?
Our Innovative K8  Bone Conduction Earphones don't go inside the ears and set vibrations to transmit sound waves directly to the cochlea, avoiding damage to the ears.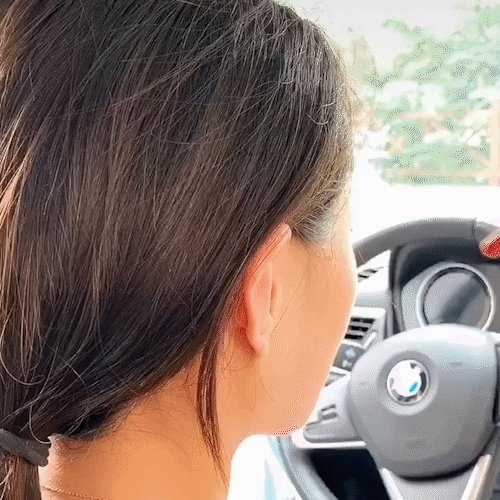 Listen to music and talk to your loved ones without blocking your ears. You can enjoy music, long calls and pay attention to the traffic situation during driving or running on the road.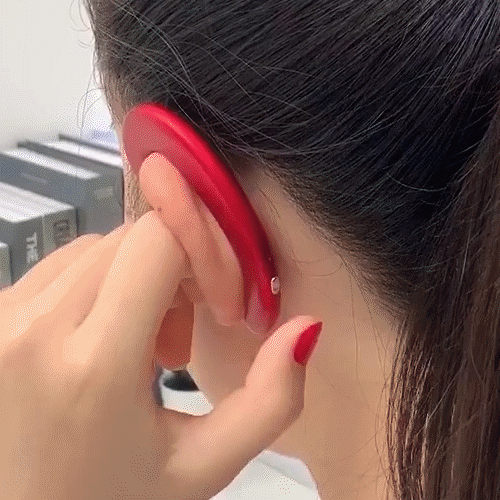 Why choose this headset
WIRELESS: No more tangled wires. Listen to your music and make phone calls with total freedom.

BLUETOOTH: One-tap setup for all your mobile devices. Compatible with all types of devices! Connect 1 time & enjoy automatic connectioneach time after that.

QUICK ACCESS: Can connect to up to two different devices at a range of 50ft with seamless switching between devices. You don't need to carry your device with you as you move around the room.

ERGONOMICALLY DESIGNED: Comfortable fit into your ears. They stay in place & never fall out, unlike many wireless devices.

RICH & HIGH QUALITY: Audio and voice recognition. Enjoy a premium sound experience













Features:
A Bluetooth headset without earplugs, not into the ear, wearing no pain.
Bluetooth V4.1 Can be compatible with smartphones and most Bluetooth devices easily.
Built-in rechargeable battery, Standby time: 120 hours, playing time:4-5 hours.
CVC6.0 noise reduction technology, clear call, low distortion, deliver true pure voice.
Multipoint pairing (support connecting with 2 Bluetooth devices)
Support voice prompt (in English)
Portable fashion design
Built-in microphone
Real-time battery capacity display
Easy to Control and Free Your Hands
Use light PET material, It weighs the only 8g, as light as a feather.
Specifications:
General Specification
  Model
  K8
  Color
  Black, Red, Silver,Gold 
  Wearing Type
  Hanging ear
  Net Weight (g)
  10g
Technical Parameters
  Microphone
  Yes
  Wired Control
  Not support
  Bluetooth Version
  V4.1
  Transmission Distance
  10m
  Frequency Response
  20-20000Hz
  Battery Capacity
  90mAh, 3.7V
  Charging Time (h)
  1h
  Working Time (h)
  4-5h
  Standby Time (h)

  120h

1.Return and exchange conditions
 If you need to replace or return the goods, contact the mailbox for replacement or return within seven days of receipt (from the date of signature) If more than seven days, no return will be processed.
 Returned goods Please do not use and keep the product clean and undamaged
 Please keep all accessories and small bills (e.g. original packaging, product labels, warranty, manuals, receipts, freebies, accessories, certificates)
2.If the returned product does not meet the above requirements, we will consider that the product will affect the second sale can not be returned for you to return or exchange
 If the product is deformed, worn and damaged
 Missing gifts, accessories and damaged labels
 Incorrect use and improper storage methods lead to a decrease in product quality
 Product Use Washing Scratching Splitting
 Unauthorized repair of the product Improper use Collision Abuse Not in use Water Accident Product changes and incorrect use can lead to product quality problems or torn labels, scratched off label numbers and tamper-evident marks
 If the product is damaged during use
3.Refund Conditions
 After receiving the goods, if there is any dissatisfaction, under the premise of ensuring the integrity of the goods are not damaged, can be returned within 7 days
 If a problem occurs due to a defective product we will be happy to replace or return it to you and we will cover the shipping costs.
4.Special Tips
 Images and information are for reference only. Due to the problem of chromatic aberration caused by the lighting of different monitors, there may be some color difference between the product image and the actual. This is not a quality issue, please understand
 The product best-selling style and color are randomly shipped This is not a quality problem, please understand
 If you have any questions, please contact us online or via email customer-service@cherybear.com with name, contact info. and order No.. We will deal it ASAP.